'Survivor' Producer Murdered Wife's Sisters Plea To Judge: Don't Set Him Free!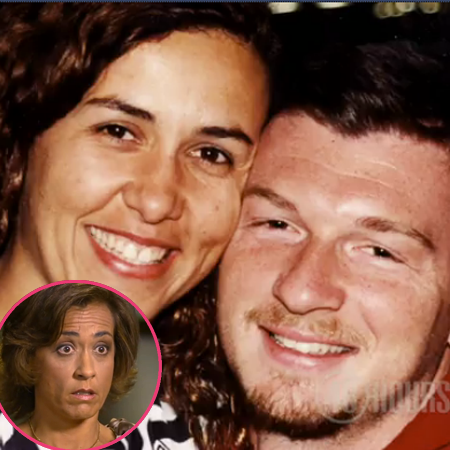 The sisters of Monica Burgos, who was allegedly murdered by former Survivor producer husband, Bruce Beresford Redman, while the family was on vacation in Cancun, Mexico, have written an open letter to the judge handling the case, begging him not to let her accused killer off the hook.
Monica and Jeane Burgos released the open letter via their legal ace attorney, Alison Triessl, and obtained exclusively by RadarOnline.com.
Article continues below advertisement
To the Honorable Judge presiding:

On behalf of our beloved sister, Monica Burgos, we urge you not to set the man who murdered our sister free. You have heard the evidence against him. We are absolutely convinced the prosecution has presented your Court with substantial circumstantial and forensic evidence to prove him guilty of violently murdering our sister. Although nothing will bring our precious sister back or allow her to raise her two beautiful children, we remain committed to making sure that the person that did this to her is held accountable. As Monica cannot speak for herself, we implore you to make sure that justice is served on her behalf.

Jeane and Carla Burgos
As RadarOnline.com previously reported, the former executive producer of MTV's Pimp My Ride, waived his right to testify at the murder trial in Cancun.
He had wanted to speak to the judge in open court and protest his innocence over the 2010 death of his wife Monica, but after being told a judge wanted to take a vacation first, he became "upset" and "demanded that the judge rule immediately, handing down a verdict based on what has been revealed in court thus far," a spokesman for his legal team previously told Radar.
"The Court… indicated that the judge was going to take a two week vacation when looking at the calendar before Bruce could testify in his defense," the representative said, of the Jan. 10 hearing in Cancun, Mexico.
"It would be another month after that that they would schedule Bruce's testimony/statement. Frustrated and upset by idea that he would have to wait for another long delay as he has for over two years while proceedings have dragged on, Bruce had his attorney say that he didn't need to make his "declaration" and demanded that the judge rule immediately, handing down a verdict based on what has been revealed in court thus far.
Article continues below advertisement
"He did not want to wait any longer. While Bruce was eager to defend himself, he knew that there had been no evidence linking him to the murder and he wanted to have the judge rule."
The reality television producer was jailed in November 2010 on a fugitive warrant issued after Mexican authorities in Cancun charged him with the aggravated homicide of his wife, who was found naked body in April of that year in a hotel sewer at a luxurious Cancun resort.
Hotel guests reported hearing screams and loud bangs coming from the couple's hotel room and officials later cited "asphyxiation by suffocation" as the cause of her death.
Beresford-Redman could face up to 30 years in prison if convicted.