Exclusive
Porsha Stewart Slams Chuck Smith For Sexual Comments About Her 'RHOA' Costars: 'I Hate That He Looks At Them As A Notch On His Belt'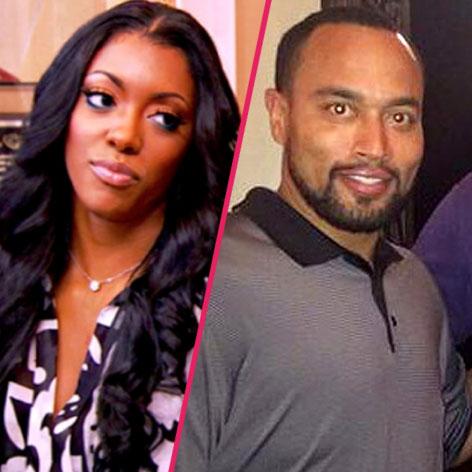 In a recent episode of The Real Housewives of Atlanta, Chuck Smith — husband of reoccurring cast member Mynique Smith — bragged about his sexual relationships with Phaedra Parks and Kandi Burruss when he was a young football star.
Listen! 'RHOP' star Wendy Osefo breaks down the "most intense fight in the show's history" in under 2 minutes.
He said that he had been sleeping with both of them at the same time and that they were just part of the "team" of women that he had stashed around the football arena during his games.
Article continues below advertisement
Well, these obnoxious comments didn't settle too well with Parks and Burruss' costar Porsha Stewart.
"I just feel like women when they're in a relationship with anybody, athletes whoever, we view it one way and it's just sad when you find out the man viewed it another way," Stewart told RadarOnline.com. "I hate that he looks at them as a notch on his belt. Those are two successful women and he still feels that way."
But the comments didn't end there with Smith — in the same scene where he talked about his personal life, he basically told Parks to her face that he was just using her for sex at the time.
"I thought it was disgusting," Stewart said of Smith's comment. "Even if that's how he felt then, you're supposed to grow as a person. So you would think him being a grown man with a wife and kids now, he would know better than to say something like that to a mother and wife, so I didn't like seeing that. It was uncomfortable."
Smith also implied that Burruss was a hussy saying that she was "messing with multiple men" when he was with her.
"I just thought it was embarrassing," Steward said of Smith badmouthing Burruss. "That was embarrassing for him to talk about somebody like that who's not even there to defend themselves."
But it sounds like Smith isn't going to have the final word in this controversy. "Well you know how Housewives is: They Kandi and Phaedra will definitely have the opportunity to deal with that," Stewart said.