'RHOA' Player: Chuck Smith Dishes On Housewives Sex, Says Phaedra Parks Was An 'Ugly Duckling'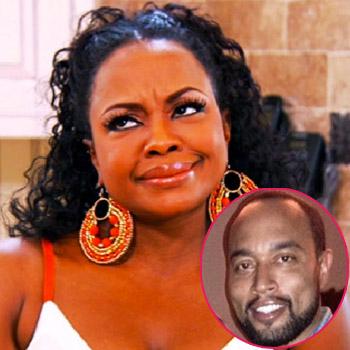 Article continues below advertisement
"I should have talked about them (Phaedra and Kandi) in a different way," Smith told Gossip Extra about the comments he made saying Kandi and Phaedra meant nothing to him and were just names on his "roster."
"And I should've given my wife a little more information about them. It's just unfortunate I got caught in this situation," he admitted.
However, Smith explained he had the fling with Kandi because "she was nice" and "her momma cooked good food," and talked about getting frisky with the sexy attorney from the show back in the day.
"Phaedra was just the ugly duckling from the sixth grade," he said. "It's unfortunate she got caught up in this."
Even now, Smith has no regrets, justifying the many women from his past to the website
"But we were in a lifestyle of entertainment," Smith admitted.
"I had four girls in every corner of the stadium."