If She Was A Rich Girl … Rapper Eve Buried In Massive Tax Debt, Totaling More Than $327K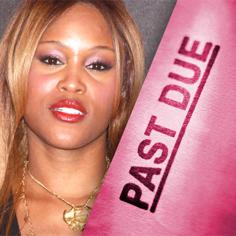 Grammy Award-winning rapper Eve may have some explaining to do to her wealthy fiancé, Maximillion Cooper, before they tie the knot -- because she brings into the marriage, a $327,000 debt to the IRS, after falling behind on income tax payments, RadarOnline.com has learned.
According to newly-filed documents, the former Ruff Ryders member had two separate liens filed against her in the state of New York. The first lien was filed against the 35-year-old singer, real name Eve Jeffers, last summer for unpaid taxes for three years: 2007 ($12, 971.08), 2010 ($181,875.53) and 2011 ($30,141.34) -- with a total a whopping $224,987.95!
Article continues below advertisement
With Eve behind large sums, the Federal Government audited the rapper in 2012 -- and slapped her with another lien on Nov. 6, 2013. According to the documents, the lien states Eve failed to pay $102,084.30 in taxes for 2012, putting the grand total for all four years to $327,072.25.
Eve and Cooper, who has a net worth of $50 million, got engaged on Christmas Day during a trip to in Scotland.