Royal Rant! Princess Diana Was 'Uneducated' & Older Royals 'Boring,' Says Queen's Cousin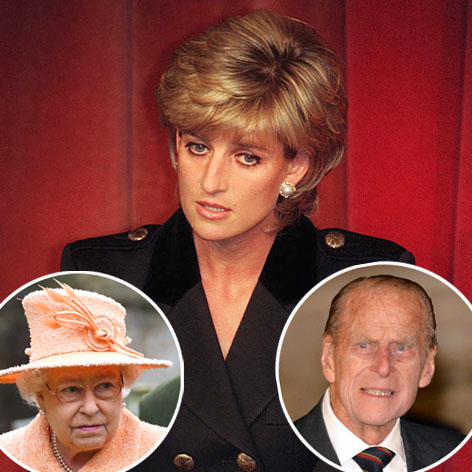 The Brits are in a frenzy Sunday morning following an unprecedented outburst by a member of the royal family.
Queen Elizabeth's cousin, Princess Michael of Kent, went on television to promote her latest novel Saturday but the conversation quickly took an unexpected turn.
While insisting she was "very fond" of Princess Diana, Princess Michael launched into a slam against the way Prince Charles' late wife was raised and her lack of education, the MailOnline is reporting.
Article continues below advertisement
"Many people of little education with find themselves, like pop stars or film stars, suddenly lauded by the whole world, it is very difficult if you have not had a mother bringing you up who was quite stern and strict. She did not have a mother bring her up and she did not have much education, so it is much harder to cope with eulogy."
To make matters even worse, Princess Michael then went after Diana's former in-laws.
"Let's hope there are more marriages soon because I think to have that young generation is terribly good for people. The people love to see happy young people and I think the older generation are a bit boring for most people.
The royal cousin is a big fan of Prince William and Kate Middleton but that was not enough to win Princess Michael any fans with her opinions.
One royal biographer gave her TV interview a one-word review, "Rubbish!"