It Must Be The Shoes! Pimp's Unbelievable Claims In $100M Suit Against Nike After Brutal Beating Of Deadbeat John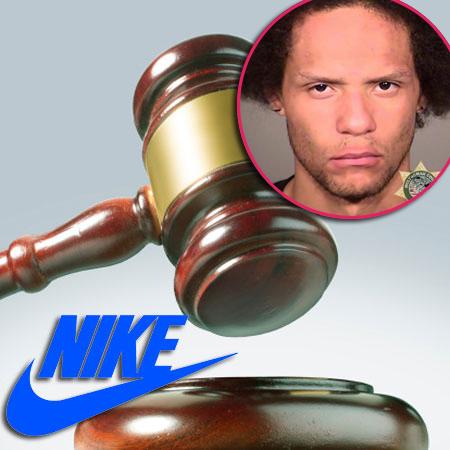 There's no need to keep your pimp hand strong -- if you have a pair of Nikes, according to one litigious felon.
That felon, Sirgiorgiro Clardy, is a Portland-based pimp who's suing Nike for $100 million after he received a 100-year sentence in the brutal June 2012 shellacking of a john who didn't pay.
Clardy, 26, said the shoe manufacturer needs to include a warning to inform customers that the footwear could be used as a weapon, The Oregonian reported, after he gored the man with a flurry of kicks with the shoes on.
Article continues below advertisement
Clardy, who's representing himself in the Multnomah County Circuit Court case, wrote in legal docs, "Under product liability there is a certain standard of care that is required to be up-held by potentially dangerous product ... Do to the fact that these defendants named in this Tort claim failed to warn of risk or to provide an adequate warning or instruction it has caused personal injury in the likes of mental suffering."
Clardy, who was declared an anti-social psychopath by court officials, was sentenced to the 100 years after he was found guilty of second-degree assault and other charges in connection with the beating. With his latest conviction, the man had been sentenced to 20 felonies at the age of 26.