'Blade Runner' Oscar Pistorius May Be In Talks To Give Dead Girlfriend's Family $275K Settlement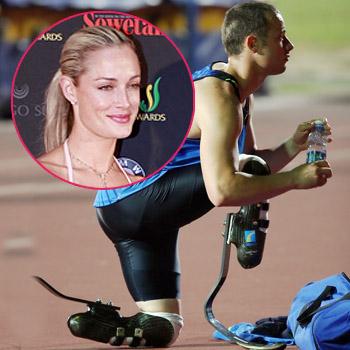 Oscar Pistorius gunned his girlfriend down in his home almost a year ago on Valentine's Day and while his trial is set to start soon in South Africa he is reportedly negotiating a deal with Reeva Steenkamp's parents that could give them $275,000.
The "Blade Runner" Olympic athlete was charged with her murder after he shot Steenkamp through the bathroom door in his home, although he has claimed he thought there was an intruder in the home while prosecutors assert that the shooting was premeditated.
Article continues below advertisement
According to reports, Pistorius is hoping to reach a deal to avoid a civil lawsuit from Steenkamp's parents and may end up paying them between $185,000 to $275,000.
Reeva's parents have declined to comment on the potential settlement according to Good Morning America.
GMA reports that he has hired an "all-star defense team, including U.S. forensics and ballistics experts, to clear his name."
Pistorius' trial is scheduled to begin in a few weeks and if convicted in the death of Reeva he is facing up to 25 years in prison.