Madeline McCann's Parents In Suspense As Scotland Yard Detectives Fly To Portugal To Make Possible Arrests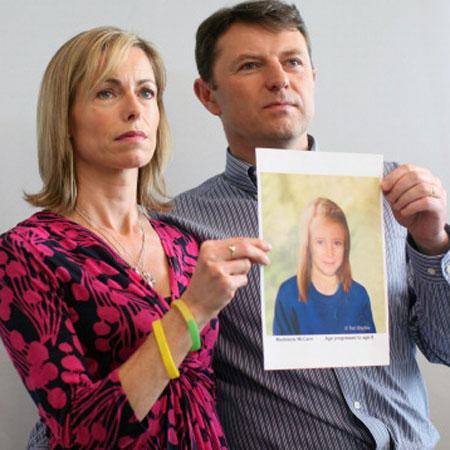 Madeleine McCann's parents Kate and Gerry waited with bated breath Wednesday, as Scotland Yard looked to swoop in and arrest three men in connection with the 3-year-old's kidnapping in May of 2007.
The embattled couple was "fully informed" of ongoing developments, an insider told Mirror UK, " adding that the couple is cautiously optimistic that progress will be made, but mindful that local red tape might stall the investigation.
Article continues below advertisement
"Kate and Gerry don't want to build up their hopes but they realize it could be a significant new lead," the source said. "It is necessary for British police to request the Portuguese authorities allow them to operate on their turf.
"It means they have the intention of arresting and interviewing X, Y or Z. Whether the Portuguese will cooperate remains to be seen … it is a very sensitive issue, with differences they have had."
On Tuesday, Scotland Yard and Portuguese authorities convened for four hours to discuss the bureaucratic aspects of the case, and protocols that will be taken should arrests be made.
"Clearly, the fact that the police are out there is significant … it's the first time the UK and Portuguese police have met since the request was made," the source told the paper. "The investigation is at a sensitive stage and it remains to be seen what action will be taken by the Portuguese police."
As we previously reported, British investigators have tabbed three burglars as suspects in the kidnapping, citing a rash of crimes near the Praia da Luz area of Portugal McCann was abducted from, and "compelling" evidence in the form of high-volume cell phone activity around the time the child disappeared.
Stay with RadarOnline.com for more on this story.