Kris Humphries Wants Continuance In Herpes Lawsuit Trial After Accuser Admits She Has No Evidence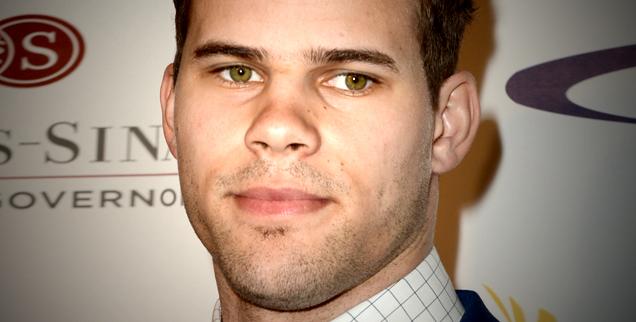 Kris Humphries is formally asking a judge for a continuance in his upcoming sexual battery lawsuit trial after Kayla Goldberg recently admitted during a deposition that she had no proof the basketball star gave her herpes, RadarOnline.com is reporting.
Goldberg claimed in the lawsuit that she was "free of any venereal diseases at the time she commenced her intimate relationship with Kris Humphries," but then "developed symptoms of herpes about or around four to five days after the first sexual encounter with Humphries."
Article continues below advertisement
Team Humphries is asking a judge to grant a summary judgment motion in their favor, which would avoid a court trial, and believe they have the grounds to ask for it because of the lack of evidence he gave the one night stand STD.
A continuance of the trial date is being sought by Humphries, which had been scheduled for Feb. 24, and Judge Rafael Ongeko will determine on Feb. 4 if a delay will be granted.