Exclusive
Rent Out Kevin Jonas' New Jersey Crib -- For $20K Per Night!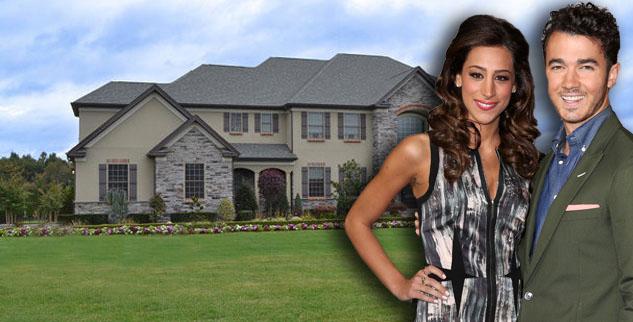 Want to live like a Jonas Brother?
Eldest brother Kevin Jonas exclusively tells RadarOnline.com that he's decided to rent out his New Jersey home for the 10 days surrounding the Super Bowl, at a whopping $20,000 per night!
"We just moved out of the house, so it's actually just sitting there. We've got a bunch of showings that are happening, but really, the house is waiting to be sold, and there's just an opportunity," he said.
Article continues below advertisement
"And I have an additional four tickets to the Super Bowl that come with the house."
The sprawling 6-bedroom, 5.5-bathroom home will come fully furnished (from when he filmed Married To Jonas with his wife Danielle) and the kitchen will even be stocked with anything the renter requests.
"You can send your pre-Super Bowl list – whatever beer, whatever you guys want in your fridge, and it will be in there prior to your arrival," Kevin said.
If you're interested in the rental, you can check out the Airbnb.com listing here.
"This year, I'm on baby watch so there's no way I'm going to the Super Bowl," Kevin said.
"So this was an opportunity for someone to use my house in an interesting and fun manner."
Kevin, 26, would also like the public to know that a chunk of the earnings from renting out there home will go to charity.
"A portion will go to our charity, which is Change For The Children, which is great. And then the other part is we are gearing up for the baby, so we've got a lot of diapers to buy," he joked.
So far the listing is still available, and in addition there's a $1,200 per night service fee — but you'll get to go to the Super Bowl and live like a Jonas!