Kenya Moore Reveals She's Recovering From Fibroid Surgery: 'I'm Alive, So I'm Blessed'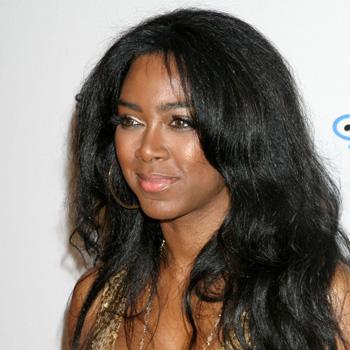 Kenya Moore is one step closer to having the baby boy or girl she's long coveted.
The Real Housewives of Atlanta star, 42, recently went under the knife to remove fibroids from her uterus, RadarOnline.com has learned.
The fibroids -- a benign type of tumor -- were discovered during an ultrasound. Doctors advised the Bravo reality star, who plans to get pregnant this year, to remove the fibroids as they can cause miscarriages.
Article continues below advertisement
"Thank you for all your well wishes and kind regards. Letting my family and friends know I successfully underwent fibroid surgery as it was reported. Yes, I'm okay. No appetite yet. Excellent female doctors in Atlanta!" Moore wrote on Twitter.
She added: "I'm alive, so I'm blessed!"
The former Miss USA recently expressed her desire to have children.
"I plan to have a baby. Within the next six months, I hope to be pregnant," she told Life & Style in December.
"I'm going to do in vitro; I just have to figure out whose sperm to use! I have some options — I wouldn't mind having a modern family."
Opening up about her baby blueprint, she admitted that her priority is becoming a mother, with or without a man.
"I want to give my babies the childhood I never had," the 'Gone with the Wind Fabulous' singer said, in reference to her dysfunctional relationship with her mother. "I want to be there for my children I want them to know they aren't invisible.