Exclusive
Kendra's Bitter Family Feud Rages: 'She's In Her Own World,' Betrayed Brother Declares... As He Reveals Heartbroken Mom STILL Hasn't Seen Baby Hank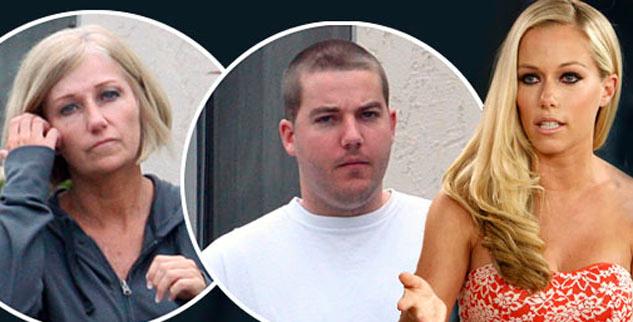 Not even Christmas could reunite the divided Wilkinson family.
In the wake of the bitter feud which beset ex-Girls Next Door star Kendra last October, during which her brother Colin labeled her an "inconsiderate psychotic," fans had hoped for a reconciliation — especially given the star's pregnancy announcement.
Instead, the gap between Kendra, Colin and their mother, Patti, has widened even further, RadarOnline.com has exclusively learned.
Article continues below advertisement
"I haven't talked to her," Colin confessed in an exclusive interview with Radar, adding that neither had his heartbroken mother.
In a stunning display of public betrayal, Colin previously ranted how he'd "f**king had it" with his reality star sister.
"Everyone wanna know the truth. My sister can go straight to f**king hell. She's an inconsiderate b*tch. How dare her tell my mom to go die," he wrote in a Facebook post.
But just like she never commented on her betrayed brother's claims, Kendra hasn't buried the hatchet either, Colin revealed.
"She's in her own world," he said, adding that his main wish is for "my mom and her to make-up.
"It pains my mom to not see little Hank. But I have my life to start."
For a reunion to be successful, Colin warned, however, his sister would need to do "a lot of apologizing!"
"We will see how things go for a bit," he said. "Of course (I hope for the best)… family is everything to us at least."