Kathy Griffin's Heartbreak: Her 'Brave' Brother Passes Away After 'Brutal Struggle With Cancer'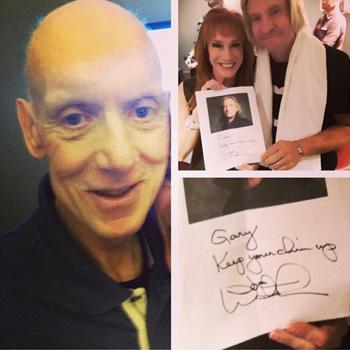 Kathy Griffin shared the heartbreaking news that her "brave" brother Gary Griffin passed away Wednesday after a "brutal struggle with cancer."
The comedienne posted a loving tribute to her brother on her Instagram page along with a collection of pictures of him and them together.
"This AM my brave brother Gary Griffin passed away in palliative care after a brutal struggle w cancer," she wrote.
"Our last real conversation, w my brother I loved so much, was just a few days ago when I got him this signed picture from his idol, @JoeWalsh. He loved the Eagles, 70s rock, The Chicago White Sox and the Xavier "muskies."
Article continues below advertisement
Known for her acid-tongue wit and searing zingers, Kathy said her brother shared the family trait with her.
"Oh & he was funny as sh*t."