Exclusive
Justin Bieber Has Been Financially Supporting Party Pal Dad For Years: He Needs A Father In His Life, Not Another Buddy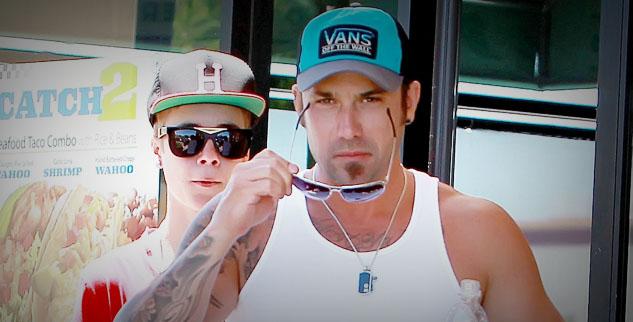 Justin Bieber has been financially supporting his 38-year-old father, Jeremy Bieber, who had been partying with his son both before and after the 19-year-old was arrested for a DUI and drag racing in Miami, RadarOnline.com is exclusively reporting.
"Jeremy was absent for most of Justin's childhood, and has only been a presence his life in the past several years after the singer catapulted to super stardom," a source told Radar.
Article continues below advertisement
"Jeremy loves the lifestyle his son leads, private jets, exotic cars and over the top vacations. Justin had been financially supporting Jeremy for several years. Jeremy treats Justin as a friend, a peer, instead of as his son, they're buddies."
According to the insider, Bieber's team doesn't get along with Jeremy because they don't think he's a positive influence on the Canadian pop star.
"It's absolutely no secret that Justin's manager, Scooter Braun, and Jeremy don't get along. Scooter has been the father figure in Justin's life, and then all of a sudden, Jeremy pops back on the scene....look at all the chaos in Justin's life," the source said.