Jon Gosselin Reveals He Plans To Sue Ex-Wife Kate For FULL Custody of Sextuplets... When He Can't Afford To Hire Lawyers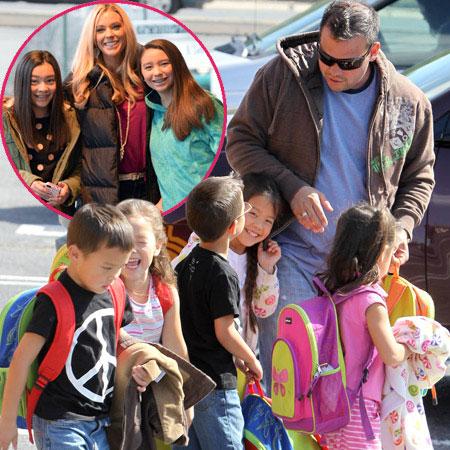 Jon Gosselin is fighting back against his ex-wife Kate and his older children for their recent television appearances by dropping the threatening news that he plans to go to court and split up the family – by suing for primary custody of his six younger children.
"They live in fear of Kate," Jon told In Touch magazine about his 9-year-old children, Aaden, Alexis, Collin, Hannah, Joel and Leah.
"Every time I see them, they tell me they want to live with me."
Article continues below advertisement
On television now with his girlfriend in Couples Therapy, Jon says that Kate and Mady and Cara Gosselin's appearance on the Today show was what set him off. He claims that Kate violated their custody agreement by not giving him the option of watching the younger six kids while the three went to New York.
"First, I'm going to file for an emergency petition for contempt ... The next step is to fight for custody," Jon revealed.
However, a major hurdle for Jon to overcome is the reality that he doesn't even have enough money to file the paperwork for custody, telling the magazine that he must first save money for lawyers and paperwork fees.
"It's the only way I can protect the younger six," he says about his plan to separate them from their mother and older sisters.
As RadarOnline.com exclusively reported, Jon has given up his legal right to keep the children off of television in exchange for not paying child support and his twin daughters don't speak to him.
So he believes that his only option to save the younger children is file for custody of them.
"Regardless of what the judge decides, I have to at least try.
"I just wish Kate would wake up, realize how she's behaving — and change her ways."