'Jerseylicious' Star Arrested For Allegedly Dealing Oxycodone To Undercover Cop In Drug Sting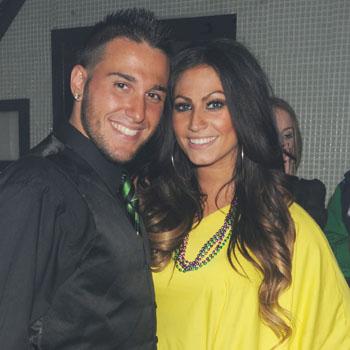 Jerseylicious star Corey Epstein has gotten mixed up with a cast of characters even more outrageous than those on the over-the-top reality show. Hairstylist Tracy DiMarco's husband was arrested earlier this month for allegedly selling oxycodone pills as part of a Staten Island drug sting involving 24 other people.
According to the charges, Epstein sold three oxycodone pills to an undercover officer outside of his Staten Island home in January 2013. Little did he know, the deal was part of a 16-month probe known to authorities as "Silent Hill." He was reportedly arrested on Thursday.
Article continues below advertisement
Epstein has yet to comment, but his wife has spoken out to bash the District Attorney for nabbing him in the sting.
"I'm happy the DA is trying to get everything cleared up and drugs off the street," the Style star wrote on Instagram before deleting the post. "I've never done and never will do any sort of drug I don't even smoke cigarettes or weed. I'm very straight edged & I am supportive of what he's trying to do however I don't think Corey's face and name should be splashed across the magazines tabloids & newspapers just bc he's on a show it makes him look like he ran a cartel or something it's INSANE !!"
Furthermore, she claims, Epstein has a legitimate prescription for the pill after being stabbed in a 2009 nightclub brawl, and that he had given the pills to a friend who later flipped to the cops.
"The only thing my husband is guilty of is having a prescription," she told the NY Daily News. "We know the truth will come out."
Epstein and DiMarco's wedding was a highlight of last season on the show.