Jerseylicious Summer Style! Tracy DiMarco On Tanning Tricks, Beating Frizz & Classy Claws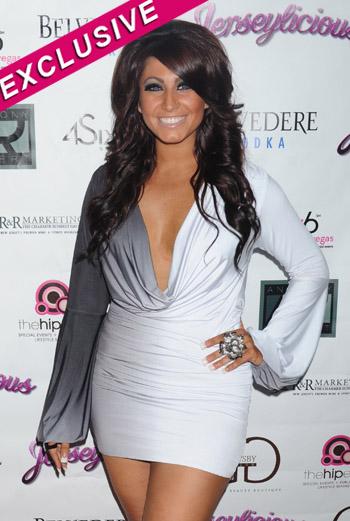 RadarOnline.com Style & Beauty Editor
Tracy DiMarco, star of the hit Style Network show Jerseylicious, loves summertime! The smoking hot hair stylist from The Gatsby Salon is offering up 5 exclusive tips for getting gorgeous this summer—and you can only get them on RadarOnline.com.
1. French manicures scream summertime! So go get a nice mani/pedi and whip out the sandals.
2. Nautical is really big right now! Buy a big anchor necklace or ring and throw on some red or blue stripes.
Article continues below advertisement
3. Wear bright colors like neon green, pink, yellow and blue. It's a fact that neon colors make you look twice as tan.
4. Contrary to what you may have heard, as hair as hair color, you're supposed to go darker in the summer and lighter in the winter. Don't be afraid to get a shade or two darker for summer. It will make you look more tan.
5. Summer=Heat but Heat=Frizz. No one wants frizzy hair, so make sure you throw some Gatsby "Magic" in your hair to reduce and prevent frizz in this hot weather.