Exclusive
Teen Mom Trouble: Jenelle Evans Fighting With Baby Daddy, He's 'Talking To Other Girls' & 'Not Paying Attention To Her'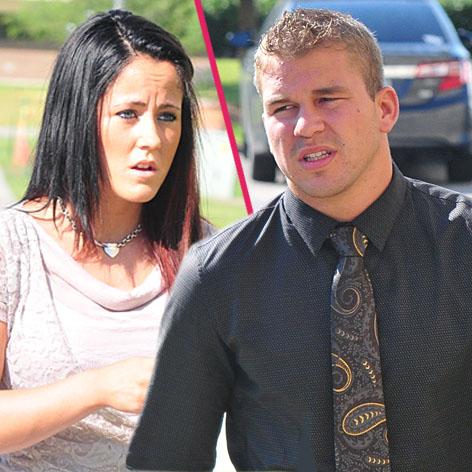 Jenelle Evans is trying to portray her relationship with Nathan Griffith as a happy one but RadarOnline.com has exclusively learned that the troubled Teen Mom's romance is a wreck.
Pregnant with his child and well into her second trimester, the MTV star is trying to hide her misery from everyone around her.
"Jenelle and Nathan fight non-stop," a source close to the 22-year-old told RadarOnline.com.
Apparently the pressures of having a baby together are overwhelming the young couple, both of whom already have children, but neither has custody.
Article continues below advertisement
"Nathan is being really mean to Jenelle and is not paying attention to her," the source said.
Trying to portray baby bliss, Evans shared a video with the Teen Mom Truth website showing her latest doctor's visit where the child's heartbeat can be heard.
However, the source told RadarOnline.com that Evans' worst fears about Griffith may be coming true.
"Nathan is talking to other girls and that's why she's saying he isn't paying attention to her.
"Plus he is being lazy and he needs to work to help support this baby, Jenelle can't do it all on her own."
Breaking up apparently isn't the plan right now, but the source told RadarOnline.com: "Jenelle is really hoping Nathan straightens out and stops acting so mean and starts treating her better."