Exclusive
Rapper Flo Rida Claims He Was Swindled Out Of $170K By Married Couple, Begs Judge To Make Them Pay Up!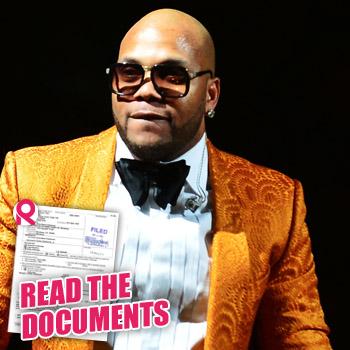 Flo Rida owes the taxman nearly $1.2 million, but in new court documents exclusively obtained by RadarOnline.com, the rapper claims he was screwed out of nearly $200,000 by a married couple — and he wants his money back!
According to court documents filed in the pending Bankruptcy of married couple Pierre and Marie Malette with the Southern District of Florida, Flo Rida — real name Tramar Dillard — objects to their Chapter 13 Plan, claiming the pair owes him $170,000.
Article continues below advertisement
Flo claims the couple "entered into contract for the sell of their real estate however they did not execute the closing documents and kept he proceeds from the defunct sale," the objection reads.
The "Whistle" rapper states he obtained a judgement against the Malettes for defrauding him and asks that the couple finish the process of purchasing the home, or give him the $170,000.
Flo notes that the pair are "not qualified to file under Chapter 13 as his secured debts exceeds the Chapter 13 limit set forth" and he is pleading with the court not to allow this debt to be discharged.
We know why Flo wants his money — as RadarOnline.com has previously reported, he currently owes $1.2 million in tax liens.