Exclusive
Feeling The Heat: Chris Bosh Baby Mama Files For Bankruptcy, Claims Miami Star Worth $109M… But He Only Pays $3K In Child Support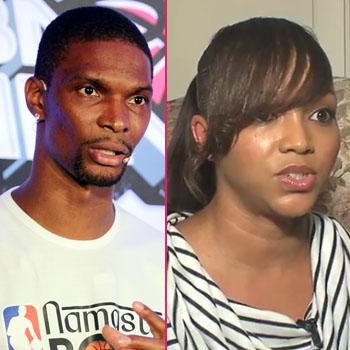 Article continues below advertisement
READ Chris Bosh's Baby Mama's Bankruptcy Filing Documents Here
The two have been locked in a nasty legal battle for years, fighting over custody of the child and financial support as well.
Bosh's baby mama, who says her occupation is a part time research assistant, states that she has approximately $320,446 in assets but owes $286,946 to creditors.
The documents detail Mathis' finances as a monthly income of $3,985 with expenses of $1,615 and states that she only has $1,250 in her checking account, $18,000 in her savings account, furniture and jewelry worth $3,700, and a 2007 BMW worth about $15,000 and owes $284,000 on her Windemere, Florida home.
MORE ON:
Celebrity Justice
Mathis states her income is minimal – she declares that she makes $800 a month and receives $2,685 in child support from Bosh and receives $500 a month from family to supplement her income.
Bosh previously filed a lawsuit against Mathis for appearing on the reality show Basketball Wives but a judge threw it out. However, she reportedly claimed his legal drama caused her to be axed from the show.