Exclusive
Ex-Houswife Camille Grammer GRANTED Restraining Order Against Ex-Boyfriend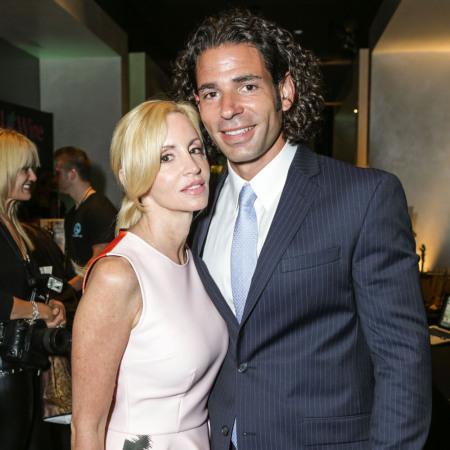 Camille Grammer has been granted a permanent restraining order ex-boyfriend, Dimitri Charalambopoulos, after she made allegations that the Texas lawyer physically assaulted the former Bravo reality star.
The 45-year-old's ex-lover has been charged with assault of a family member and impeding breath, a felony in the state of Texas.
As RadarOnline.com first revealed, the charges stem from an incident in a Houston hotel room on Oct. 16 last year during which he is alleged to have slammed her head into furniture and grabbed her by her hair.
Article continues below advertisement
The alleged incident happened just days after Grammer had a radical hysterectomy to treat early stage endometrial cancer on Oct. 11.
Commissioner Matthew St. George issued the ruling after reading declarations in the case on Monday morning.
The restraining order will prohibit Charalambopoulos from coming within 100 yards of Camille and her two children with actor Kelsey Grammer.
It will expire on January 6, 2017.
After the criminal charges were filed against Charalambopoulos in Texas, the district attorney got a protective order on the Bravolebrity's behalf, which also forbids him from coming into any contact with her.
Charalambopoulos has denied the abuse charges, which included Grammar saying in court documents that he "succeeded in pulling out swaths of my hair and gave me a large, painful contusion on the side of my head," then "squeezed my nose between his fingers and pushed upward forcefully, meanwhile covering my mouth in an attempt to silence me and to prevent me from breathing.