Not Funny: Brandi Glanville Claims Molestation Comment Was 'Comedy', As Sex Abuse Victim's Group Blasts Bravo Star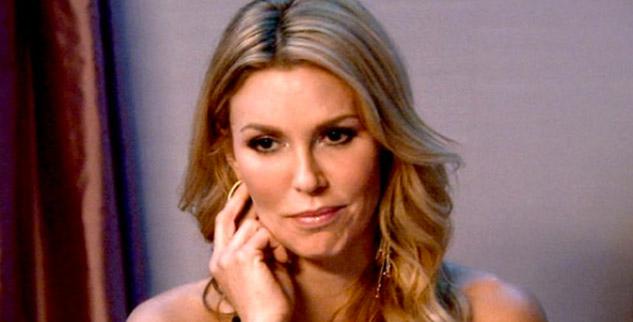 Brandi Glanville might have finally taken things too far.
The Real Housewives of Beverly Hills star recently made a comment on her podcast that she "wanted to be molested as a child and was passed up," sparking outrage among the public and advocacy groups — but Glanville claims it was all in the name of comedy.
Glanville, 41, immediately responded to the criticism on Thursday morning tweeting an apology and stating she's sorry if she offended anyone.
Article continues below advertisement
But anti-sexual assault organization, Rape Abuse and Incest National Network (RAINN), isn't laughing.
"As any good parent would know, sexual abuse of children is nothing to laugh about," spokesperson Katherine Hull told FOX411.
"Sexual abuse should never be fodder for comedy."
As RadarOnline.com previously reported, the Bravo star had comedians Don Jamieson and Jim Florentine on her Brandi Glanville Unfiltered podcast and when Florentine opened up about widespread molestations in his church as a child, Glanville pounced.
"I was actually stalking you online, Jim, and we have something in common! I, too, wanted to be molested as a child and was passed up," she said.
"My sister got felt up by a principal, and nothing for me: He didn't even look at me sideways."
Jamieson asked the reality star, "Did you feel hurt by that?"
"Yeah," she said. "Now looking back, I'm super-bummed. I was thinking, 'All this and nothing?' Super-hot and they passed me up!"
Do you think Glanville innocently spoke without thinking it through, or did she go too far joking about such a sensitive subject? Sound off in the comments below…