Bachelorette Cheater Ex Ed Swiderski Reveals New Girlfriend In Bizarre Passive-Aggressive Email To Blogger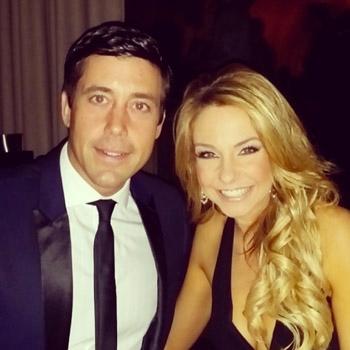 Five years after Ed Swiderski appeared on Jillian Harris' season of The Bachelorette, is he still craving the limelight? The man who received Harris' final rose -- and was later reported to have cheated on her repeatedly -- revealed his new relationship with a local newscaster in a bizarre, passive-aggressive email to a blogger.
The blogger, Chicago news critic Robert Feder, posted the full text of an email he received from Swiderski after writing a few articles about his new gal pal, Good Day Chicago host Natalie Bomke.
Article continues below advertisement
"Hi Robert, You and I haven't met, though Natalie pointed out to me that you've written several posts about her..." Swiderski writes in the email, which was first published on RealitySteve.com.
"I'm no stranger to journalistic tacticians such as yourself," he bragged, adding, "I've been on the cover of 70+M tabloids," which seems like a bit of an exaggeration.
Swiderski insisted, "I have somewhat of an inherent thick skin when it comes to media and public opinion. So I have to chuckle when Nat points out a blog like yours. Women are so sensitive! :)"
Laying on the sarcasm thick, Swiderski continued, "Forgive me, but based on my anecdotal opinion, I'm having a hard time understanding the intent of your posts. If it's purely just blasting local TV news personalities, (slash former beauty pageant contestants) then it appears you're achieving this - mission accomplished. But if your'e truly looking to publish engaging, informative content, then perhaps there's something more I'm missing."
Article continues below advertisement
"That stated, I'm a lover, not a fighter," he insisted. "Natalie is one of the most driven, ambitious, career-motivated professionals I've ever encountered, not to mention a wonderful person inside and out. Period. Paragraph."
Finally, Swidesrki offered up an olive branch, asking Feder if he'd like to join him and his girlfriend for drinks sometime. "We're a fun couple, and truthfully appreciate what you do as a journalist," he wrote. "Perhaps we could even amplify some exposure of your column if it turns out you're not such a bad guy. If not, let's just say we won't lose any sleep."