Exclusive
Undies Didn't Kill My Uncle! Niece Of 'Atomic Wedgie' Victim Reveals How He REALLY Died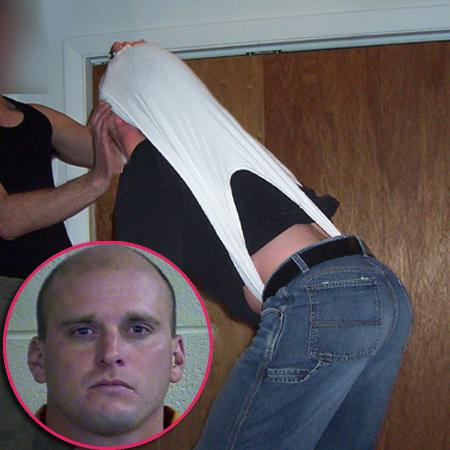 It's one of the most bizarre crimes of the year, but did the "atomic wedgie" killing really happen? The niece of victim Denver St. Clair is speaking out ton insist that her uncle did not die from an overly enthusiastic wedgie, as has been widely reported, but from blunt force trauma that preceded the undie yank. And she blames the alleged killer St. Clair's stepson, Brad Davis, for spreading the salacious rumor.
Article continues below advertisement
"It's like he hurt the family again by trying to disgrace my uncle," Jessica Kay St. Clair Hackney posted on her public Facebook page.
In fact, she claims, Oklahoma native St. Clair was killed by blunt force trauma to the head. "I'm sure if he were conscious enough to undo the so-called wedgie, he would have been able to get it undone, but he was struck in the head with a weapon no one can find," she claimed. "…My uncle was killed by blunt force trauma. He may have been suffocated after being struck, but I'm almost sure that's not the case." An autopsy found he was killed by blunt force trauma and/or asphyxiation.
When Davis told authorities that he had administered an "atomic wedgie," Hackney wrote, "He was being a smart A$$." And when she called a local news station to complain about the comment earlier this week, "The news station … said it was a juvenile statement that had been made by the killer, and they wanted to show how immature he was about it / get more ratings."
"Even though it has already made headline news all over the U.S., hopefully everyone will figure out they aren't being given the whole story," she continued.
Worst of all, she says, is that authorities did not inform the family about the "atomic wedgie" angle until it was already all over the news.
The "sad thing is the family wasn't even warned about that part!" she wrote. "We only knew he was beat."
Davis is currently in custody for the alleged murder.
For the latest on this story as it develops, stay tuned to RadarOnline.com.