Police: Murder Victim's Underwear Wrapped Around His Neck In Unprecedented 'Atomic Wedgie' Killing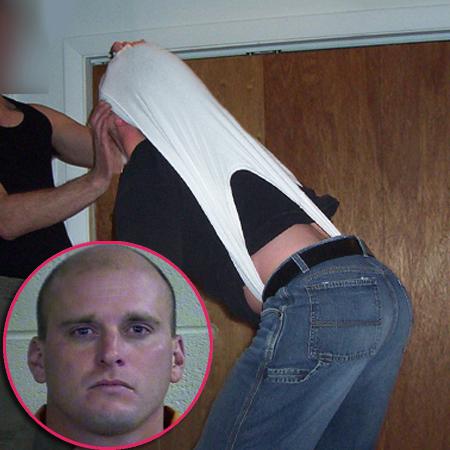 An Oklahoma man is accused of murder in connection with the death of his stepfather after he administered a fatal "atomic wedgie" during a violent scrum, cutting off the man's oxygen with his own underpants, RadarOnline.com has learned.
"I'd never seen this before," Pottawatomie County Sheriff Mike Booth told NewsOk.com, "but when we first looked at our victim seeing the waistband of his underwear was around his neck."
Article continues below advertisement
McLoud native Brad Lee Davis, 33, was arrested in connection with the incident Tuesday, in the Dec. 21 death of his stepfather Denver St. Clair, after a confrontation at the victim's home.
Davis told officials that they were drinking beers together when words between the men became contentious. St. Clair then "came at him," and they started punching one another. Davis said he got the better of the brawl, pummeling his stepfather into unconsciousness, at which point he pulled the man's briefs up over his head.
St. Clair's cause of death, according to Oklahoma state medical examiner's spokeswoman Amy Elliott, was blunt force trauma to the head and asphyxiation. Officials ruled the death a homicide. Davis is in custody without bond.