'The Walking Dead' Star Norman Reedus Debuts New Model Girlfriend -- Who's Less Than Half His Age!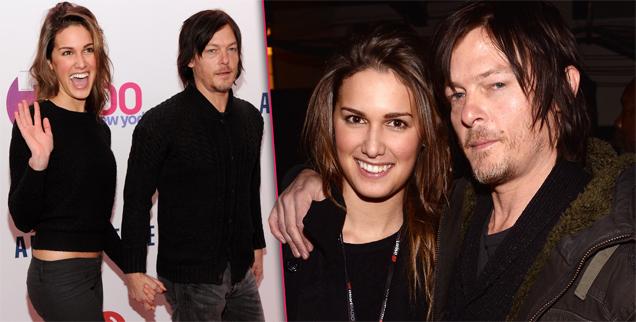 The Walking Dead's Norman Reedus has gotten himself a professional walker for a girlfriend! Reedus debuted his new gal pal, catwalk star Cecilia Singley, at the Z100 Jingle Ball presented by Aeropostale in NYC on Friday night. And RadarOnline.com has exclusively learned, she's less than half his age!
Twenty-year-old Singley was first spotted with Reedus, 44, in New York in October. At the time, he insisted, "I'm so single."
Article continues below advertisement
But actions spoke louder than words at the radio concert, where he happily posted for sweet pics holding Singley's hand.
When asked about the photos, Singley told RadarOnline.com exclusively, giggling, "I think they're cute!"
And though she'd previously said that her catwalk career has made dating difficult, when asked if new romance was developing in her life, Singley admitted, "Yup," before insisting "No comment."
Reedus' last long-term relationship was with another model, Helena Christensen, and lasted from 1998 to 2003. The two have a son together, Mingus Lucien Reedus, 14.
The star of the AMC smash hit will have plenty of time to spend with his new love in the coming weeks, since The Walking Dead is on mid-season hiatus until February.