Exclusive
Cute Or Creepy? Listen To 'The Voice' Star Cole Vosbury's Song For Caylee Anthony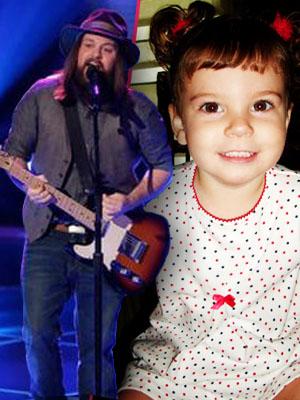 Cole Vosbury advanced to the top five on The Voice last night, and in just two more weeks, the current frontrunner could be crowned the winner. Should he proceed with an album, fans can definitely expect some seriously creative original songs: For example, RadarOnline.com has learned that the Shreveport native once penned a musical tribute to murdered toddler Caylee Anthony.
Vosbury uploaded the song 'Caylee's Eyes' to Youtube in August 2010, one or two years after he penned the track around age 18. "I wanted to memorialize her through a song," he says of Casey Anthony's infamous daughter, "and this was that song … I hope you like it!"
Article continues below advertisement
Opening with jarring music box notes, the haunting song takes listeners through the tragic toddler's last day on Earth, and includes heartrending lyrics like, "Her smile still reaches to us, for things she never knew: children's schemes and grown-up dreams that never will come true."
In a comment on the music video, Vosbury insisted, "It's been a while since I wrote it, so my style has definitely changed and evolved since then."
Still, the song found many fans after its release. Nashville singer Curtis Braly released a version of the track in 2011, with proceeds going to the Dreamcatchers for Abused Children organization.
Watch the video below and decide -- is it touching or just plain creepy? Let us know in the comments!
youtube=https://www.youtube.com/watch?v=MXJ2bLpvzBM&w=560&h=315