Psychologist Admits Flub In Case Of 'Spoiled Brat' Texas Teen, As Unrest Grows Over Slap-On-The-Wrist Sentence In 4 DWI Killings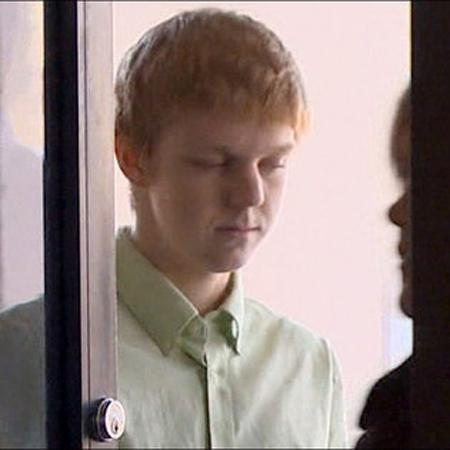 As rage grows in the softball sentencing of Ethan Couch, a 16-year-old Texas boy who killed four people in a drunken driving incident, the psychologist whose testimony helped keep Couch out of prison admits he regrets the turn-of-phrase used to illustrate the teen's heightened sense of entitlement.
G. Dick Miller, who testified that Couch suffered from affluenza -- a condition that impaired his ability to connect actions to consequences, due to his hyper-privileged upbringing -- told Anderson Cooper 360 Thursday, "I wish I hadn't used that term.
Article continues below advertisement
"Everyone seems to have hooked onto it," Miller said. "We used to call these people spoiled brats."
As we previously reported, Couch blew a .24 -- three times the legal limit for an adult -- three hours after he killed four people (Pastor Brian Jennings, 41; Hollie Boyles, 52; Shelby Boyles, 21; and Breanna Mitchell, 24) in Burleson, Tex. June 15, running them over in his Ford F-350. Authorities said Couch also had THC, valium and muscle relaxants in his system at the time of the incident, in which two boys in the back of the truck -- Soliman Mohmand and Sergio Molina, both 15 at the time -- also suffered severe injuries.
While prosecutors were pushing for Couch to spend 20 years in jail, Couch's defense attorney Scott Brown convinced District Judge Jean Boyd to sentence the teen to just 10 years of probation, in part citing the diagnosis of affluenza (a term the American Psychiatric Association does not acknowledge).
The Face Of Evil: The Top 32 Most Terrifying Serial Killers
The shockingly-soft sentence has caused much anger both on a local and national level, as officials involved with the case, and relatives of the deceased, are speaking out about the perceived miscarriage of justice.
Article continues below advertisement
Watch the video on RadarOnline.com
"There are absolutely no consequences for what occurred that day," Eric Boyles, whose wife Hollie and daughter Shelby perished in the crash, told Cooper. "Let's face it … there needs to be some justice here.
"The primary message has to absolutely be that money and privilege can't buy justice in this country -- that it's not OK to drink and drive and kill four people ... and not have any consequences to that. That's not the American dream that we grew up to participate in."
Molina's brother Alex Lumas told the Dallas Morning News the incident has made his family's life "a living hell for the last six months," as his brother is unable to move.
"That kid killed four people and crippled my little brother and doesn't even have to serve one year?" Lumas said. "If he were poor like us, he would've gotten 10 years, I bet."
Sheriff Dee Anderson, who presides in Tarrant County, where the incident took place, predicted Couch will eventually find himself in hot water again.
"I don't think we've seen the last of him," Anderson told the paper. "He'll be back in the criminal justice system."
Couch's attorney Reagan Wynn defended the judge's decision to the paper, emphasizing moving forward over looking back.
"If the point of the juvenile system is to rehabilitate these kids and make them productive members of society, then the judge did absolutely the right thing," said Wynn, adding he's received hate mail and had his tires slashed for his role in the controversial case. "If the point of the juvenile justice system is all about vengeance, then she didn't do the right thing."