Meet The Parents: Texas 'Affluenza' Teen Ethan Couch's Father & Mother Have Detailed Criminal Records -- ZERO Prison Punishment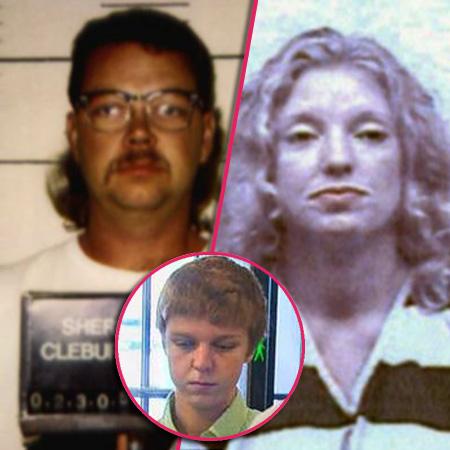 Ethan Couch's parents -- who Texas Judge Jean Boyd conceded empowered the teen with such a strong sense of entitlement, he couldn't be held fully accountable for his drunken driving killings of four people -- each have long, detailed legal records, though neither has spent a moment in prison, RadarOnline.com has learned.
The spotlight Tuesday remained on Couch, the 16-year-old Texan whose softball sentence in the fatal joyride -- after Judge Boyd bought his legal team's argument centered around "affluenza," a sense of wealthy entitlement so extreme that the boy had no concept of consequence -- continued on a national level, with anger swirling around the case in legal, social and political circles.
Article continues below advertisement
According to a report from Mail Online, citing municipal records, Couch's father Fred, 48, and mother Tonya have cumulatively racked up more than 20 criminal and traffic offense dating back nearly 25 years, though like their son, neither has felt the steely confines of a prison cell. (Most of the larger cases against the duo had been dismissed, though in two theft cases, Fred made restitution to his accusers, making the cases go away.)
Fred Couch -- who reportedly let Ethan live on his own after his split from Tonya -- has had four criminal misdemeanor allegations and 18 traffic citations (paying for nine of those). He's been arrested in connection with theft, evading arrest and domestic violence. The latter occurred in 1996, when he was accused of assault against his ex-wife Tonya. Fred, according to court records, "intentionally and knowingly caused bodily injury to Tonya Couch by striking the woman on or about the face with his hands causing Tonya to fall, and by grabbing the woman on or about the neck with his hands, scratching the woman's neck."
Article continues below advertisement
He got out of it when Tonya agreed to a sworn affidavit of non-prosecution, making the case go away.
As for Tonya, her biggest legal infraction came ten years ago -- and on the road -- when she was fined $500 and sentenced to six months of community supervision in connection with misdemeanor reckless driving, after authorities said she tried to run another driver off the road. Tonya, according to court docs, "intentionally and knowingly drove a motor vehicle in a willful or wanton disregard for the safety of persons or property."
She's also been cited in connection with speeding, and three counts of failing to adequately secure minors.
As we previously reported, Ethan blew a .24 -- three times the legal limit for an adult -- three hours after he killed four people (Pastor Brian Jennings, 41; Hollie Boyles, 52; Shelby Boyles, 21; and Breanna Mitchell, 24) in Burleson, Tex. June 15, running them over in his red Ford F-350. Two boys in the back of the truck -- Soliman Mohmand and Sergio Molina, both 15 at the time -- also suffered severe injuries.
Tarrant County Juvenile Judge Boyd sentenced Ethan to 10 years' probation and a rehab stint at a swanky facility in Newport Beach, Calif., and on Monday, Tarrant County District Attorney spokesman Melody McDonald said there is no way to appeal the sentence.