Taye Diggs & Idina Menzel Separate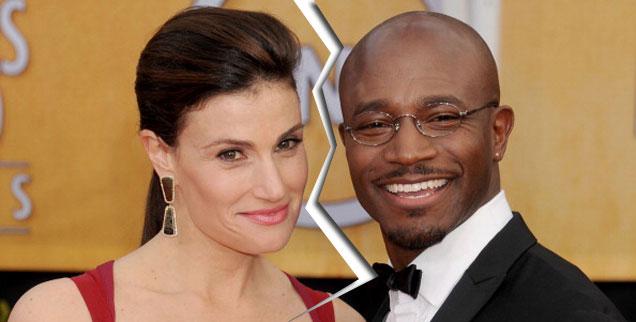 After 10 years together, Taye Diggs and Idina Menzel "have jointly decided to separate at this time," RadarOnline.com has learned.
"Their primary focus and concern is for their son. We ask that you respect their privacy during this time," their reps told People.
Diggs and Menzel, both 42, first hooked up as co-workers on The Great White Way performing RENT, and tied the knot in 2003. They have a 4-year-old son named Walker.
Article continues below advertisement
Earlier this year, Menzel admitted to the magazine she and the handsome actor "go through tough times like everybody else.
"I'm not going to glamorize it or glorify it," she said of the celebrity marriage. "We try not to be away from each other for more than two weeks at a time, and we try to find new ways to communicate."