Exclusive
'Modern Family' Star Sofia Vergara Taunted By Fans For Skinny New Look: We Loved Her Curves!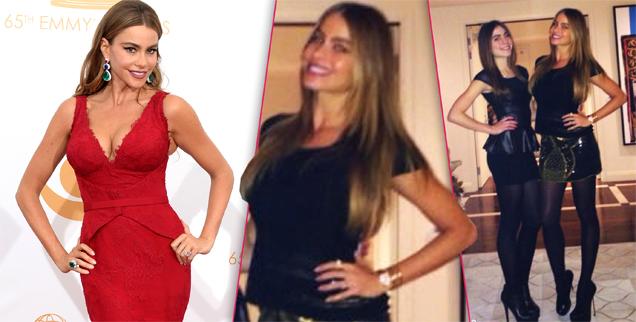 Colombian bombshell Sofia Vergara has been revered for her curvy physique, but the Modern Family actress has recently shed weight — leaving fans begging for her voluptuous body back!
The 41-year-old actress has received backlash from fans on her social media pages after posting photos of herself looking "too skinny."
Over Thanksgiving weekend Vergara posted a photo with her "Mini mee" looking very thin in an all black outfit.
Article continues below advertisement
"You're getting too skinny!!" one follower commented.
After publishing the poster for her new series Killer Women, a follower commented, "The last thing we need is another show that showcases perfect women in skimpy outfits. Why can't they be regular women? Why do we keep perpetuating these stereotypes on tv??"
And some of her 5.5 million fans on Twitter are outraged as well over Vergara's skinny new look.