Selena Gomez Health Scare: Pop Star Reportedly Taking A Break To Deal With Lupus Concerns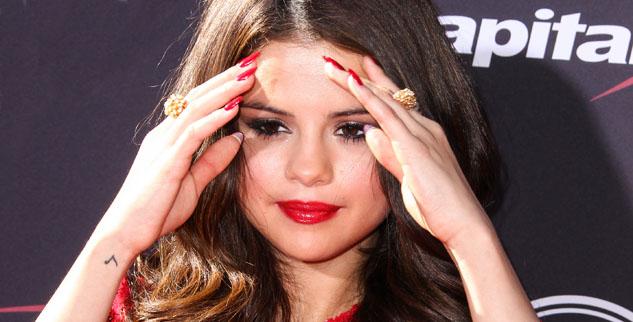 When Selena Gomez canceled the remainder of her tour for "me" time, it wasn't for selfish reasons -- it was reportedly for health reasons.
The former Disney star nixed 13 shows that were scheduled to begin in Australia on Feb. 1 and issued the following statement on Dec. 20:
"My fans are so important to me and I would never want to disappoint them. But it has become clear to me and those close to me that after many years of putting my work first, I need to spend time on myself in order to be the best person I can be. To my fans, I sincerely apologize and I hope you guys know how much each and eery one of you mean to me."
Article continues below advertisement
According to Popdust, Gomez, 21, was diagnosed with Lupus a couple years ago and recently suffered "flares" that caused facial swelling, headaches, joint pain and extreme fatigue.
"Selena has been going full throttle the past few years and her Lupus is really catching up with her right now," a source told the site.
"She knows that she needs to take some time to address the disease and look after herself better if she wants to live a full and healthy life."
Lupus is a chronic inflammatory disease that occurs when the body's immune system attacks their own tissues and organs, the Mayo Clinic states -- and while there's no cure for Lupus, treatments can help control the symptoms.
Radar reached out to Gomez's rep for confirmation, but got no response at the time of publication.