Outrageous! Ke$ha Claims Her BOOBS Write Her Songs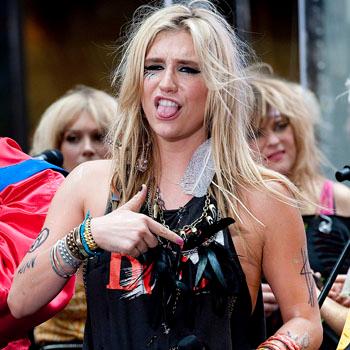 Ke$ha has claimed her boobs write her songs for her.
The 'Die Young' hitmaker admits she dangles her assets over a piano in the dark as a way of making new sounds.
She is quoted by the Daily Star in London as saying: "What I do is I turn off all the lights and I walk over to the piano naked. Then I gently lower myself and my boobs.
"They go on the keys and I just let them tickle the ivories. They really just go crazy."
Article continues below advertisement
This isn't the first time the 26-year-old singer - who is known for her wild behavior and funky fashion sense - has come out with a bizarre revelation as she admitted earlier this year she was born with a tail she said previously: "I had a tail when I was born. It was a tiny tail, about a quarter of an inch, then they chopped it off and stole my tail. That was when I was little. I'm really sad about that story."