Lord Have Mercy! Miley Cyrus A National Twerking Treasure In D.C.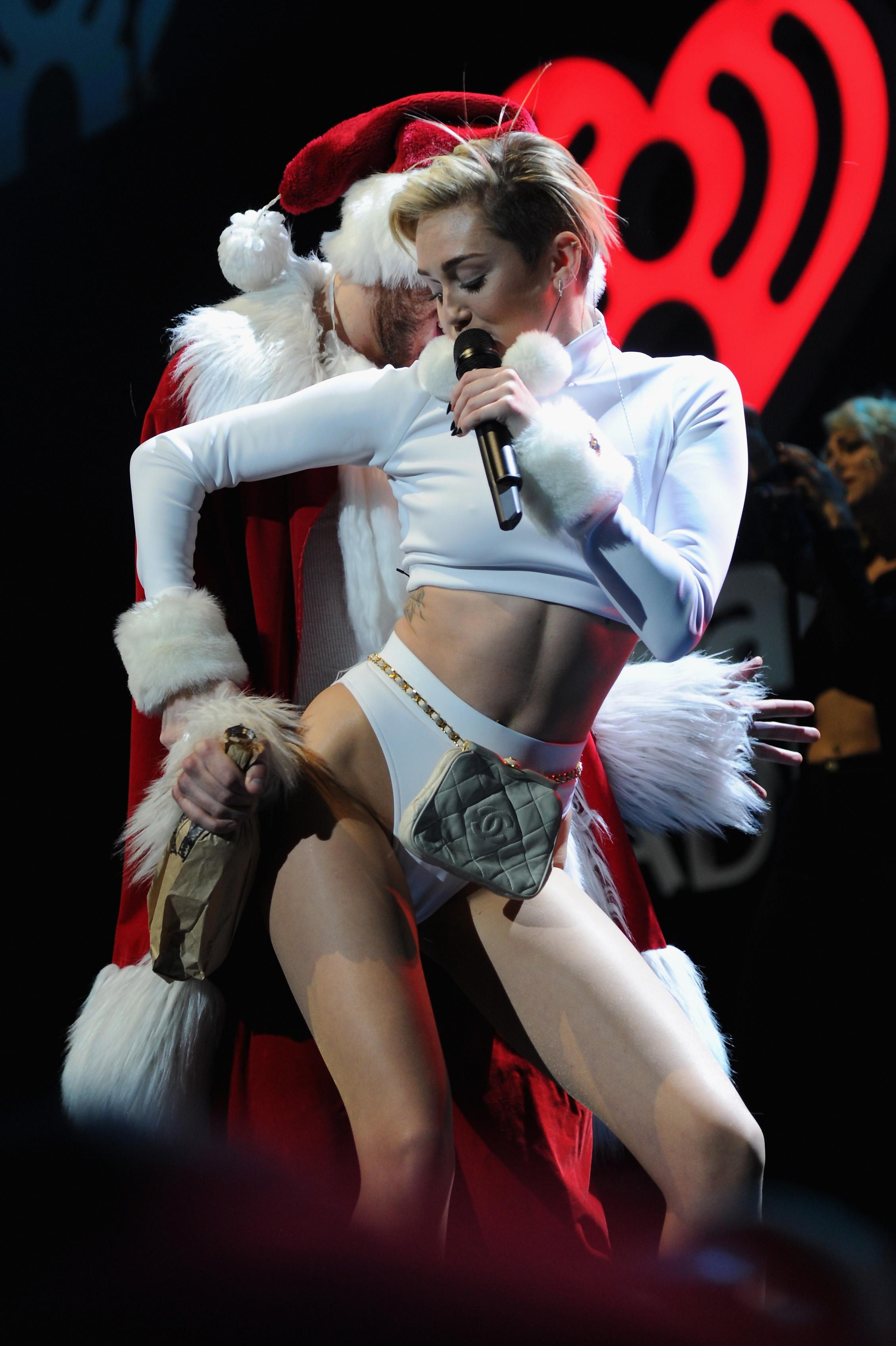 Miley Cyrus Monday took her daring act to the nation's capital Washington, D.C., where she headlined Hot 99.5's Jingle Ball at the Verizon Center, and we've got the shots for you right here on RadarOnline.com.
The 21-year-old took an outfit out of her closet of sexy seasonal get-up, showing off her midriff, tummy and booty in a white garment that left little to the imagination, as she continues to position herself as all grown up from her innocent, Hannah Montana beginnings.
Article continues below advertisement
Cyrus made further news Tuesday as excerpts of her interview for Barbara Walters' 10 Most Fascinating People special began circulating, in which she opens up about her breakup from her one-time fiance, Liam Hemsworth.
"I definitely wouldn't change being engaged -- it was so fun wearing a fat rock for a few years! But now I just feel like I can actually be happy," Miley said, telling the legendary journalist she "was so scared of ever being alone" during her time with Aussie actor.
"I think, conquering that fear, this year, was actually bigger than any other transition that I had, this entire year," the Bangerz beauty said. "I don't ever want to have to need someone again, where you feel like, without them, you can't be yourself."