Utah Doctor Martin MacNeill Attempts Suicide With Jail Razor After Being Convicted Of His Wife's Murder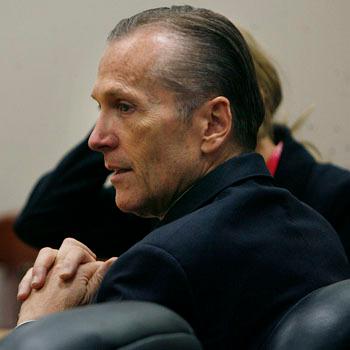 The Utah doctor convicted of killing his wife tried to kill himself on Thursday evening, RadarOnline.com is reporting.
Martin MacNeill was hospitalized after taking apart a disposal razor and attempting to cut the femoral artery in his leg.
"He was discovered early enough by guards so his injuries were not life-threatening," Sgt. Spencer Cannon of the Utah County Sheriff's Office told ABCNews.com.
The Mormon doctor is expected to recover but will remain in the hospital overnight and there's a chance he'll stay through the weekend.
Article continues below advertisement
"Obviously, he was experiencing some emotional turmoil. He's post-conviction, but pre-sentence, and he's facing the possibility of spending the rest of his life in prison. So in our mind, that creates a lot of emotional stress," Cannon said in a press release.
"Sometimes, people facing a sentencing like this question whether they should even exist. It's a very vulnerable time… He was not under direct observation 24/7, but there are regular checks that need to be done. They found him in the midst of the attempt to kill himself."
Inmates at Utah County Jail are typically given 15 minutes of access to disposal razors for hygiene purposes, Cannon revealed.
MacNeill, 57, was found guilty on Nov. 7 of first-degree murder and second-degree obstruction of justice in the 2007 death of his wife, Michele MacNeill.