Guilty! Mormon Doc Martin MacNeill Convicted Of Killing His Wife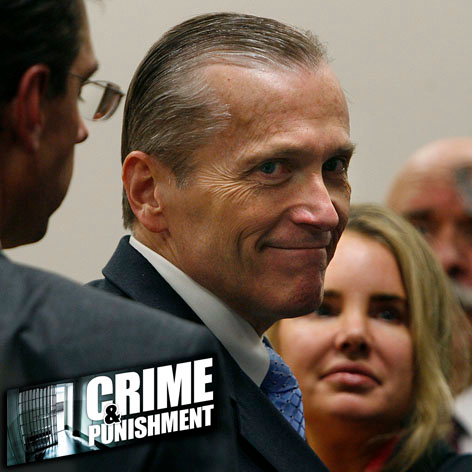 Martin MacNeill has been found guilty of murder.
At 1 a.m. Saturday, a Provo, Utah jury wrapped up 11 hours of deliberations with the stunning news. The panel made up of five men and three women found the former physician guilty of first-degree murder and second-degree obstruction of justice in the 2007 death of his wife, Michele MacNeill.
MacNeill stood accused of overmedicating his wife after she'd come home following a facelift, then putting her in a bathtub and allowing her to drown. Prosecutors contended that he may have held her head down under the water to make sure she died.
Article continues below advertisement
The motive, said the prosecution team, was to get Michele, a former beauty queen, out of the way so that MacNeill, a father of eight who had also served as a Mormon bishop, could start life over with his mistress, Gypsy Willis.
MacNeill's daughters, Rachel MacNeill and Alexis Somers, along with their aunt, Linda Cluff, had crusaded for several years to have their father arrested and tried for the crime.
When the verdict was read, the three women dissolved into tears and hugged each other.
"We're just so happy he can't hurt anyone else," Somers told reporters. "We miss our Mom. We'll never see her again. But that courtroom was full of so many people who loved her."
Sentencing has been set for January 7.
MacNeill still faces trial on charges he sexually assaulted Somers after he murdered her murder.