Lisa Vanderpump: My Hands Are Clean In Kyle Richards Cheating Fiasco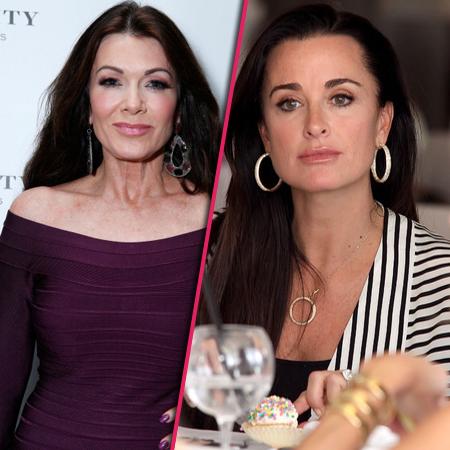 Lisa Vanderpump claims Kyle Richards has overreacted to her reaction -- or lack thereof -- to reports Kyle's husband has cheated on her.
Lisa, in a new Bravo blog, tries to distance herself from the drama swirling around Kyle's husband Mauricio Umansky, as well as Kyle's anger for her refusal to publicly denounce the tabloid stories detailing the two-timing.
Lisa -- calling the stories "what we signed up for" as reality stars -- said that it was Kyle who brought up the reports in the first place, and that she was the one who dubbed their content "ridiculous nonsense" -- which should have been support enough for her pampered peer.
Article continues below advertisement
Even in the blog, however, Lisa continues to do what Kyle's seems most upset about -- not directly saying that she doesn't think Mauricio was a cheater.
"Who does know what transpires in somebody's marriage?" Lisa asked. "However, I am adamant that what is printed in the tabloids is not to be relied on. Much has little merit.
"I have the sentiment that if Kyle doesn't believe it and he denies it, then that's good enough for me. Who cares what a tabloid says?"
Lisa printed to her own marriage to illustrate her admitted ignorance of what marriages are truth faithful.
"Can we as women state unequivocally that our husbands are faithful?" Lisa asked. "Of course not! It would be foolish to. That is why I said to husband Ken Todd I wouldn't even know for certain if he was playing around.
"I have never been given reason to think so, but I am not with him all hours of every day."
Lisa said she knows "for sure is that tabloids are for the most part inaccurate," and chooses to rake the high road, by not acknowledging many of the tidbits that are reported.
The Real Housewives of Beverly Hills airs Mondays on Bravo at 8/7c.