Kardashian Kurse! Family's Brand 'A Sinking Ship' & Kanye West's 'Popularity Plunging,' Say Experts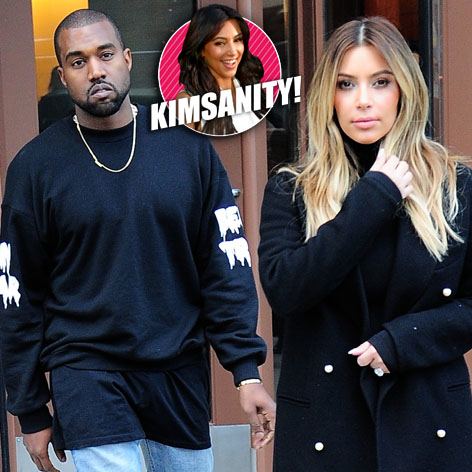 Kim Kardashian and Kanye West are a match made in marketing and PR hell, according to several experts.
"When putting two egotistical, self serving individuals together, you'll create a rather vile spark. And in times of economic hardship across the country, bragging about materialism is typically frowned upon," public relations expert Angie Meyer-Olszewski told Fox 411.
"The Kardashian brand is a sinking ship. Anybody who jumps on board will eventually fall. A successful celebrity in his own right, Kanye made a horrible strategic decision by engaging himself with Kim," she added.
Article continues below advertisement
And Kim's reality show career appears to be winding down.
GALLERY: They Really Did Say It! 50 Outrageous Kardashian Quotes
KUWTK now pulls in fewer than two million viewers each episode and her spin-off shows with sister Kourtney and Khloé Kardashian are a thing of the past.
"We are often drawn to people who have an ego and confidence that is derived from their talent. But an empty ego, based on a fake self-inflated image and concept, creates an over powering sense of desperation and superficiality," human behavior expert Patrick Wanis bluntly told FOX411.