Angry Kanye West Rants About Disappointment Over Two Grammy Nods: 'F*ck Those Nominations! … It's Patronizing'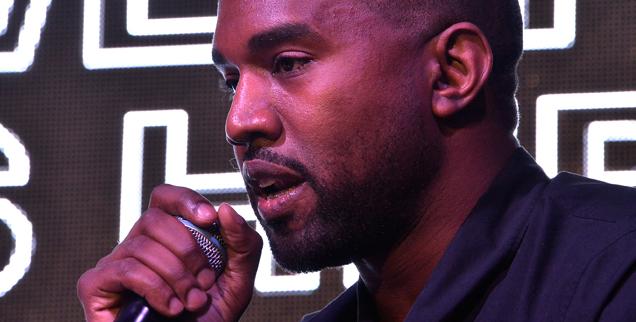 You knew it was coming. Five days after the Grammy nominations were announced, and Kanye West came in with just two, the rapper unloaded about his disappointing showing during his concert in Phoenix, Arizona, last night, insisting he would have rather gotten no nominations at all.
"Can I talk my sh*t again?" he asked the audience before launching into yet another epic rant.
"I'm 36-years-old and I have 21 Grammys," he began. "That's the most Grammys of any 36-year-old. Out of all those 21 Grammys, I've never won a Grammy against a white artist. Now let's bring it back to the Michael Jackson days when he couldn't get his video to be played because he was 'urban.' So when the Grammy nominations come out and 'Yeezus' is the top one or two album on every single list, but only gets two nominations from the Grammys."
Article continues below advertisement
He asked, "What are they trying to say? Did they think that I wouldn't notice? Do they think that, someway, I don't have the power to completely diminish all of their credibility at this moment?…"
Angry. West continued, "When you see me talking about what people are doing when I say 'marginalized', when I say 'boxed in,' when I say, 'hold back,' when I say people are afraid of the truth, that's one example right in front of you. And people come to me and they congratulate me on those two nominations…"
He screamed, "F*CK those nominations! It's all but only patronizing. It's only patronizing. Don't patronize me. … I would have rather had NO nominations."
Watch the video here:
youtube=https://www.youtube.com/watch?v=fyU8Ah5_9CQ&w=560&h=315
West has indeed won 21 Grammys (#6 artist of all time), and has had 53 nominations over the past decade (#5 artist of all time). This year, he's up for Best Rap Album and Best Rap Song for "New Slaves."