Wedding Hell! Atlanta Housewife Kandi Burruss Forced To Choose -- Her Mother Or Her Fiancé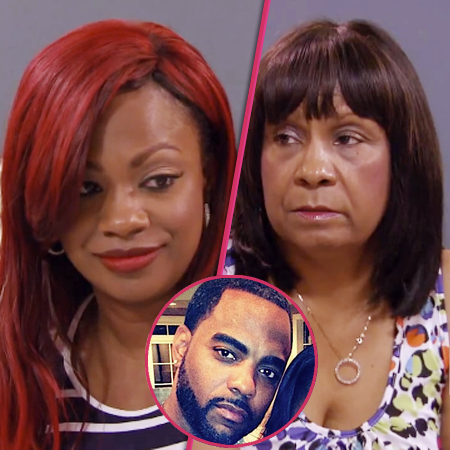 Article continues below advertisement
"Right now, she is stuck in the middle, trying to please her mom and her fiancé. Kandi feels torn between the two and won't feel right about walking down the aisle until the tension is gone," an insider told InTouch.
The reality star is sticking by her man, who has denied the infidelity rumors on RHOA.
"She has stayed by Todd's side throughout it all, trying to prove to her that her mom's opinion won't drive her away," said the insider. "But trying to keep the peace has been grueling."
Although Joyce claimed she's "through" with her daughter after the bridal shop scuffle, which aired on the Dec. 8 episode, Burruss insists she and Tucker will get married – eventually.
But the show insider says there is still no sign of a wedding date.
"Kandi just wants her mom and Todd to get along because she loves them both so much.
"She's hoping that one day it will all just blow over and her mom will learn to accept Todd for who he is. Then, she can have her dream wedding," the insider added.
Do you think Kandi and Todd will make it down the aisle? Tell us below!