For Love Or Money? Kandi Burruss & Fiancé Todd Agree To Sign A Prenup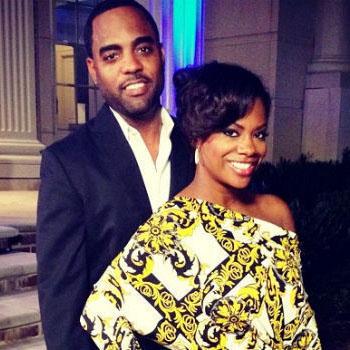 Before Kandi Burruss and her fiancé Todd Tucker say "I Do," they've agreed to sign a prenup, RadarOnline.com has learned.
Burruss candidly opened up about her pre-wedding deal that she's struck with Tucker, revealing, "I'm not getting married without a prenup."
"Todd and I already agreed that we were doing one," the reality star wrote on her Bravo blog.
Perhaps Tucker has had a change of heart, after getting into a heated exchange with Burruss' mother Joyce on Sunday night's dramatic episode where he claimed he was "not willing to sign anything."
Article continues below advertisement
During the episode, Momma Joyce came in with all guns blazing, accusing Tucker of being "an opportunist."
"She stepped herself down for you," Joyce tersely told Tucker. "A man is supposed to be a provider."
"I provide love, happiness, stability," he responded.
Burruss weighed in on her mom's continuing battle against the man she doesn't think is rich enough to be with her daughter.
I don't know why she feels like she has to be the one he negotiates it with. Todd did his best to not be disrespectful to my mom no matter what she said to him, which I'm thankful for, but he is more than a little tired of the drama though," Burruss vented on her blog.
"I love my mom, and I will always give her the utmost respect. I know she can be a little tough, but I believe she really does want the best for me even if I don't like the way she goes about it," Burruss added.
The Real Housewives of Atlanta airs Sundays at 8 p.m. ET on Bravo.