He's A Lion! Veteran Actor Jack Nicholson Sends Flowers To 'Hunger Games' Star Jennifer Lawrence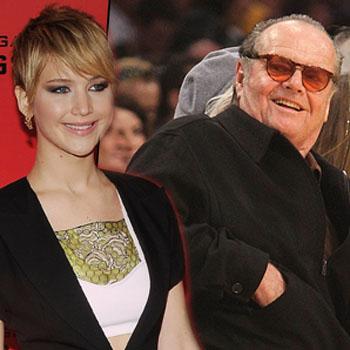 Jack Nicholson has sent Jennifer Lawrence a bunch of flowers.
The 76-year-old actor shocked the 'American Hustle' star earlier this year at the Academy Awards when he interrupted her interview to tell her she looks like an old girlfriend of his, but he has since sweetened her up by sending her a bouquet and a bottle of champagne.
She told ABC news: "He Jack sent me some flowers and a bottle of Cristal and a note that said 'Missing you already'. Not to brag."
Article continues below advertisement
She added: "I should have probably kept that a secret so it could just be between me and Jack."
During Jennifer's interview with 'Good Morning America' after she scooped the Best Actress award in February, Jack interrupted and told her "You look like an old girlfriend of mine", to which she jokingly responded: "Oh really, do I look like a new girlfriend?"
However, she was left feeling red-faced when Jack replied: "I thought about it" before adding "I'll be waiting".