Keeping Up With The Illuminati? Kardashian Xmas Card Stirs Conspiracy Theories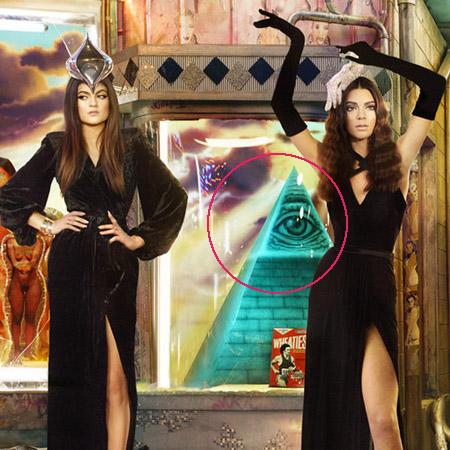 The Kardashians always know how to keep people buzzing about them.
In their latest eyebrow-raising gesture, the first family of reality TV veered off the beaten path for their annual Christmas card, (inadvertently?) injecting subtle imagery tied to the Illuminati, the oft-buzzed about, 18th century secret society jostling for world domination.
In the card, shot by renown photographer David LaChapelle, a pair of pyramids, each with an eye on its' top -- iconography associated with the Illuminati -- lurk in the background.
MORE ON:
Keeping Up With the Kardashians
Article continues below advertisement