Oh No! Fashionista Gwyneth Paltrow Wears Mom Jeans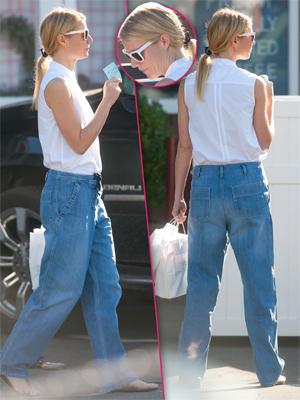 Gwyneth Paltrow in mom jeans ??
What has the the fashion world come to??
The actress and cookbook author, who is famous for her haute couture style, often rocking the red carpet in the most edgy designs, sported a pair of non-too-flattering mom jeans while out shopping in Los Angeles Saturday.
Paltrow's jeans had a drawstring closure and she topped them off with a sleeveless white blouse that showed off her toned arms.
Article continues below advertisement