Winner Of Howard Stern's 'Get Grandpa Laid' Contest Dies Before He Gets To Enjoy Bunny Ranch Rendezvous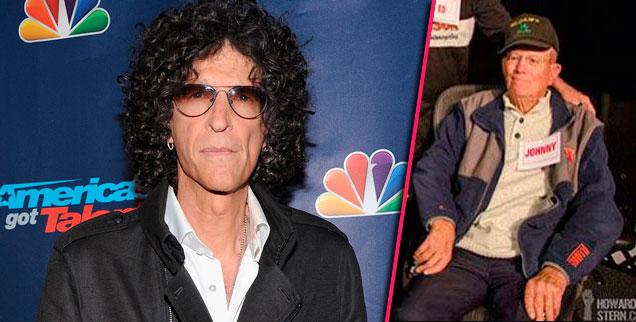 Johnny Orris almost went out on top, so to say.
The 86-year old Illinois native, who won a Howard Stern radio contest called "Get My Grandpa Laid" -- in which three men competed to send their elders to the Moonlite Bunny Ranch in Carson City, Nevada -- died Thursday before redeeming his prize, RadarOnline.com has learned exclusively.
Orris fatally choked on his steak dinner prior to his planned tryst with two Bunny Ranch beauties, the establishment's proprietor, Dennis Hof, told RadarOnline.com exclusively.
Article continues below advertisement
"Poor guy died before he was able to spend time with the girls," Hof said, before explaining the sequence of events that led to the man's death.
"He checked into the Bunny Ranch and chose two girls he was going to spend the evening with," Hof, of HBO's Cathouse fame. "But before, he told his grandson he wanted a steak, so he took gramps down to a local casino (Harvey's Lake Tahoe's Sage Room Steakhouse) where he choked on the steak and died."
Hof said the ladies who appeared on Stern's show, and deemed Orris the winner of the contest -- Caressa Kisses and Rain Riches -- "are distraught, and are going to need some sort of counseling.
Watch the video on RadarOnline.com (WARNING: Content is Explicit)
"This is saddest day in Bunny Ranch history -- the girls just loved this guy," Hof said.
Orris' body was subsequently transferred to McFarlane Mortuary in South Lake Tahoe, Calif.
Stern threw the contest in promotion of the film Bad Grandpa. In his back-and-forth, Orris, a cancer survivor, told the King of All Media he'd been a widower the past 11 years after a 58-year-marriage that began when he was just 17.