Exclusive
2 Fast, 2 Furious? Eva Mendes And Ryan Gosling Take A Relationship 'Time Out'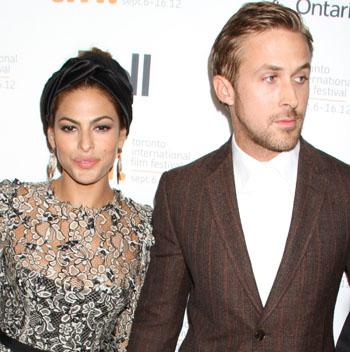 Article continues below advertisement
"They've decided to take a break to reevaluate their romance."
Still, according to the source, Gosling, 33, is the one who is undecided, but "Eva wanted to have his babies."
The movie beauty, 39, has been Gosling's girlfriend for more than two years.
The source tells RadarOnline.com that Gosling has been laying low because he's coming off a flop movie, Only God Forgives, but he has big things planned for 2014, including the release of his directorial effort, How to Catch a Monster, co-starring Mendes.
MORE ON:
Celebrity Romance
"The real question is how Eva is going to figure into Ryan's plans," the source noted.
As RadarOnline.com previously reported, sources told the U.K. tabloid Now magazine that Mendes was upset with Gosling early in 2013 when his ex-girlfriend, Rachel McAdams, called him for comfort after her split from Michael Sheen.
"They both know they need some kind of resolution in their relationship before they go out and promote their movie, in which Ryan directed Eva in a very big part," the source explained.
"At the end of the day they are both so uncertain about their future."
Still, they might be pulled back together.
"Don't be surprised if these two resurface together for New Year's," the source concluded.