Man Mistakes Teen Stepdaughter Sneaking Into House For Burglar, Shoots Her Dead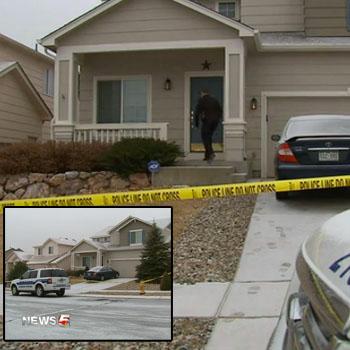 A 14-year-old Colorado Springs girl was killed as she snuck back into her home early Monday, RadarOnline.com has learned, as her stepfather shot at who he believed was an intruder.
The stepfather made a call to 911 to report a burglary prior to the incident. KOAA-TV reported that police -- who said they believed the shooting to be accidental -- found the teen with a wound to her chest in the basement of the home.
Article continues below advertisement
The girl died at a nearby hospital, officials said, after she was rushed there shortly after the 6 a.m. shooting.
A neighbor named Jani Harvey said she heard "three bangs" early Monday, which sounded like "someone hitting on a car or a garage door or something like that," Colorado's KRDO-TV reported. Harvey told the station, "I thought it was strange, and I thought it was an odd hour for it to be going on.
"It's kind of a quiet neighborhood."