Two Sisters, Separate Lives! Dakota Fanning Ditches Hollywood-Obsessed Sister Elle For 'Happier' Life In NYC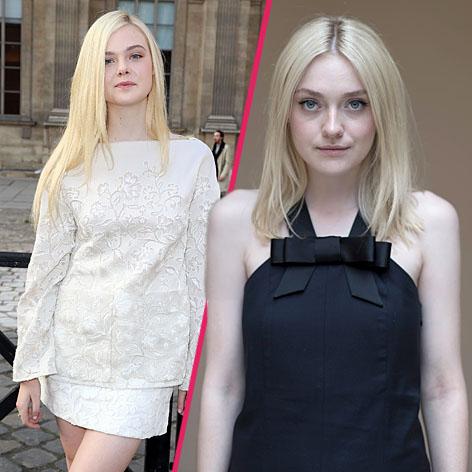 Actress Dakota Fanning is done with Los Angeles and distancing herself from little sister Elle Fanning, sources exclusively tell RadarOnline.com.
The celebrity siblings, who rarely appear in public together and who live on different coasts, have been growing apart and creating their own identities and goals.
"They have something of a peace treaty, in the sense that Elle gets L.A. to herself, while Dakota is much happier in New York. Dakota is living off of the fortune she made as a child actor, instead of chasing after every big job under the sun," the source tells Radar.
Article continues below advertisement
Stepping out of her older sister's shadow, Elle is taking Hollywood by storm with at least four major movie projects set for 2014.
"Elle is the more ambitious one. Dakota is the one who could quit acting to start a band at the drop of a hat. Dakota is completely unimpressed with the red carpet culture in Hollywood, while Elle totally worships it," explains the source.
Elle recently worked with Angelina Jolie in Maleficent, which is set to hit theaters on May 30, 2014. The 37-year-old actress was so impressed with her 14-year-old co-star that she hopes to work with her in the future.
A source told Star magazine: ''They became firm friends on the set of Maleficent, and Angie's decided to take Elle under her wing.
''In this film, Elle really comes into her own and they're looking for another project to develop together.''