PHOTO: Twilight's Dakota Fanning Graduates High School!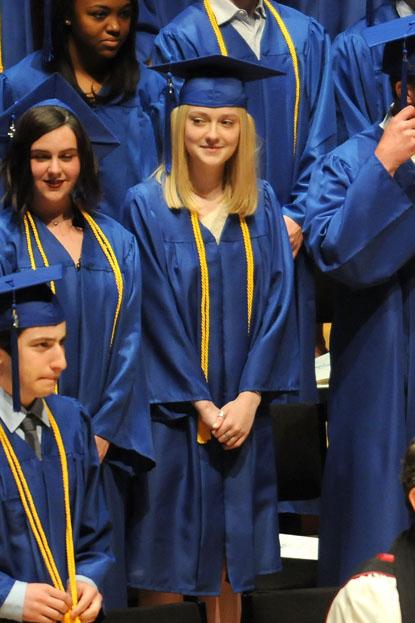 by RadarOnline.com Staff
While Dakota Fanning's carving her name out in Tinseltown, she's also been hitting the books, and on Monday, the hard work the actress has been putting in paid off, as she graduated from high school in a ceremony at Walt Disney Concert Hall in Los Angeles.
The 17-year-old star of The Runaways and Twilight wore a blue cap and gown as she walked with her graduating class from North Hollywood's Campbell Hall Episcopal High School, where she was a cheerleader, as well as the homecoming queen.
Article continues below advertisement
Fanning was cheered on by her young sister Elle, 13, and the rest of her proud family.
So what's next for Dakota education-wise? Early speculation points to her attending college on the East Coast, as she was seen scouting out NYU a few years back.
RELATED STORIES: