Exclusive
Charlie Sheen's European Christmas Vacation — With His Porn Star Girlfriend!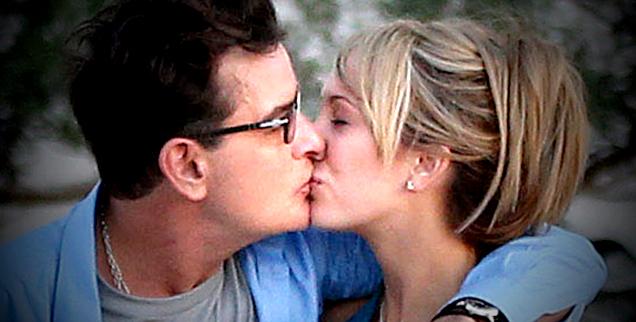 Charlie Sheen is planning on taking his porn star girlfriend, Brett Rossi, to Europe for Christmas, RadarOnline.com is exclusively reporting.
The Anger Management star decided "several weeks ago to take Brett to Europe for Christmas. Brett told Charlie if he went with ex-wife, Denise Richards on her family Christmas vacation, she would break-up with him," a source close to Rossi tells Radar.
"Brett is so excited to be spending Christmas with Charlie in Europe, and is loving the lifestyle of private jets, fancy dinners and designer clothes. The trip will include five-star hotels, in over the top suites. Needless to say, this is a big departure from previous Christmas' Brett has experienced."
Article continues below advertisement
Rossi is insanely jealous of Richards' and Sheen's close friendship, and demanded he cut off all contact with the mother of his two daughters.
The mercurial actor scrapped plans to spend Thanksgiving with Richards and their daughters, and whisked Brett off to Cabo San Lucas, Mexico.
With Christmas around the corner, Sheen and Richards aren't talking — except for a bitter Twitter rant the actor posted this weekend. He wrote, "The lie is over. I'm done being treated like a relative with a one-way ticket. #DuhNeese."
According to reports, Richards even banned him from spending Christmas with the girls. But a source previously told Radar, "Of course Charlie is welcome to spend Christmas with Denise and the girls but it hasn't even been addressed!"
Friends of Sheen tell Radar, "Charlie didn't want to look like a jerk again, for not spending a holiday with his daughters, so he went on yet another tirade, to deflect from what is really going on…
"Brett is calling all the shots in the relationship. It's a very dysfunctional relationship and they are fighting all the time."